We manage four sewing departments in Romania. 600 seamstresses work in our companies and represent approximately the half of our staff.
In all locations are continously performed internal quality audits in order to prevent errors and to keep a good quality standard.
Working method

The transferred cuts are first of all bundled and packed in packages that are distributed by the forewomen to the respective seamstresses. Each seamstress works at a certain operation included in the workflow. As soon as a seamstress has
finished an operation, the package is given directly to the next seamstress.
Quality control
Each seamstress checks the first and last part sewed by her. The forewomen check the entire production process. After finishing the sewing process, the threads are removed and the goods move to the end control. There, the parts are checked optically for eventual material and sewing faults.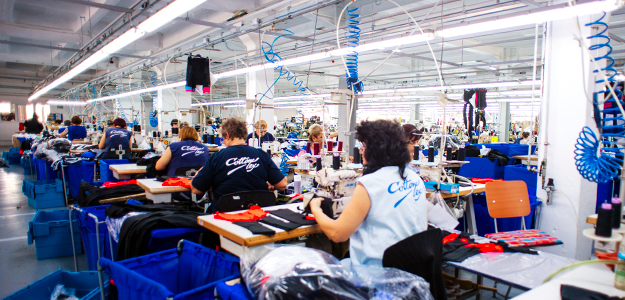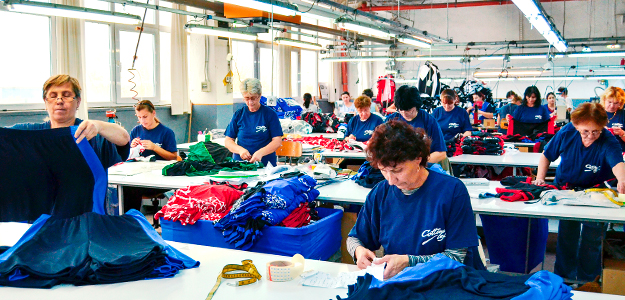 The dimensions are also checked by comparing the final garment to the measurement table and the graphic by checking the graphic proposal.
After the final inspection, the parts are ironed and packaged.
TEXmarket has a total of more than 600 seamstresses and more than 700 modern sewing machines. Our sewing machine park includes both traditional sewing

machines such as overlock or coverlocking machines as well as special sewing machines for example for applying the paspol or the elastic closure.
The different sewing departments are managed by our production managers and a constant exchange of know-how between the various sewing departments is ensured by the academy which has been instituted in summer 2016.